Show Your Voice Open Discussion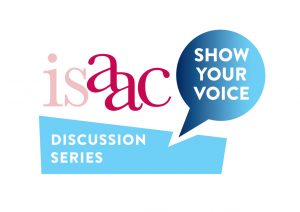 "Show Your Voice" People Who Use AAC Open Discussion
As an extra bonus to the ISAAC Show Your Voice Discussions we've added an open discussion from 12pm to 2pm EDT. Come join us!
Members of the LEAD committee will moderate the open discussion.
We will prioritize people who use AAC in any and all discussions. Please prepare your device with the following topics:
How did you show your voice for AAC Awareness Month?
Did you attend any of the earlier sessions? What stood out for you?
And don't forget to join us on October 31 for a Halloween edition for the ISAAC PWUAAC chat.
Time: 12 p.m – 2 p.m. ET (find the time where you live)

print