Let's Start Filmmaking
Connect, Film, Stories Seminar
June 4, 2021 
During this interactive seminar the advantages of film as a practical AAC tool for storytelling were explored. The focus was on the practical aspects of filmmaking for personal storytelling, but also start making a film for the ISAAC Connect Short Film Festival 2021 and/or ISAAC reporter crew. This was anopportunity to learn about filming, editing and interviewing techniques, including the use of AAC technology. Studio Cam on Wheels is assisting in the filmmaking for the ISAAC Short Film Festival and the ISAAC-Cam on Wheels reporters crew. There is an option to apply for a workshop for children during the seminar.
Moderator: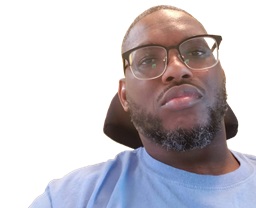 Kevin Williams, Chair — ISAAC LEAD Committee
nnn

Presenters (L to R):
Dr. Chris Norrie:  Cam on Wheels Studio, University of Dundee and Radboud University Nijmegen
Jelle van Kleef:  Cam on Wheels Studio
Mascha Legel:  Cam on Wheels Studio, Radboud University Nijmegen and University Dundee
Lateef Macleod:  ISAAC LEAD
Webinar Objectives:
1) Using self-created film in personal and professional storytelling,
2) Merging audio-visual & AAC technology to make films,
3) How to make a (personal) film (documentary, vlog,…) for the ISAAC film festival 2021, or become an ISAAC-Cam on Wheels reporter.

print