Uncensored AAC: Exploring AAC Access to Profanity and Slang
April 27, 2022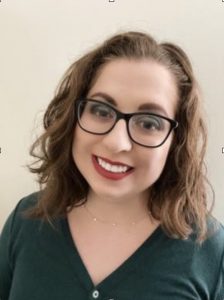 Presented by Hali Strickler, M.A., CCC-SLP
Seminar description: 
Profanity, swearing, and slang are often considered "taboo", yet they are aspects of social communication. Research even shows that children have a repertoire of 30-40 taboo words when they enter school. There is normative data to reflect use of profanity and other "taboos" across the lifespan. Despite its prevalence in everyday communication, AAC users are often limited in their access to these types of words. Many popular speech-generating devices and language systems do not have these words or concepts readily available. This presentation will examine the research of colorful language and its implications for AAC users' right to word choice. Please note, this presentation will discuss explicit language, sexual health terminology, and abuse.
Moderator:  Amy Goldman
Participants will be able to:
Identify at least 2 examples of age-specific taboo words/concepts for different age groups.
Discuss 3 uses of profanity in social communication.
Compare at least 2 AAC devices/language systems and their access to related symbols for taboo words.
About the presenter:
Hali Strickler is an AAC Services Coordinator for TechOWL at the Institute on Disabilities at Temple University. Her work at TechOWL includes providing AAC supports and services to individuals in Pennsylvania, as well as logistics for the ACES (Augmentative Communication and Empowerment Supports) program. She received her Bachelor of Arts and Master of Arts in Speech, Language and Hearing Science from Temple University. Haili is a licensed speech-language pathologist in Pennsylvania and New Jersey, and is ASHA certified. Her experience includes public schools and adult community-based settings. Throughout her career, Hali has developed a passion for assistive technology and AAC.
Uncensored AAC: Exploring AAC Access to Profanity and Slang presentation slides

print