AAC Awareness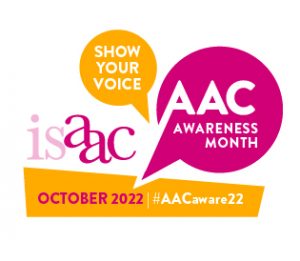 Welcome to our global AAC community!
International AAC Awareness Month was established by ISAAC's LEAD Project Committee in October 2007. Thirteen countries participated in the first Awareness Month and events have been increasing in number and scope ever since.
Today, International AAC Awareness Month is celebrated around the world each October. The goal is to raise awareness of augmentative and alternative communication (AAC) and to inform the public about the many different ways in which people communicate using communication devices.  
Activities vary from country to country. Awareness days and social events, such as morning or afternoon teas and open houses, help create a sense of community. International events, such as published collections of stories, videos and songs, are other exciting ways that people have come together in past years promote AAC awareness.
Visit ISAAC's AAC Awareness Month Archives to see how you've raised awareness since 2008. 

print