News
Communication Matters Study Day 2022 UK – Registration Now Open!
Becoming an Aided Communicator (BAC) – Theory, Methods, Findings and Practical Implications
When? Tuesday 21st June 2022, 10am to 4pm (registration at 9.30am)
Where? University of Leeds or Zoom
Who? An international team, led by Prof. Stephen von Tetzchner, University of Oslo, Norway
The focus of this Study Day is on the language and communication opportunities of children and young people who are learning language using aided communication. It may be of interest to anyone involved in supporting the language development of aided communicators who use low-tech and/or high-tech systems. 
The Study Day has two parts, a presentation part (10am-1pm) and a discussion part (2-3.30pm). Many of the project members plan to participate in person. The first part of the Study Day will present ideas and results from the project. Each presentation will involve one lead presenter and several co-presenters. The presentations can be attended in person or on Zoom. The afternoon has parallel sessions. After the parallel sessions, the groups will come together for a 30-minute summary and wrap-up session (3.30-4pm).
Find out more about the BAC Project / Study Day and Register Now!

This is Not About Me film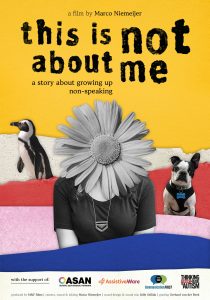 What's it like to be autistic and non-speaking in a world that's already made up its mind about you?
This April, which is Autism Acceptance Month, watch the story of Jordyn – an experience shared by so many others. Non-speaking autistic students caught in a system that believes they are unable to understand or learn. 
This is Not About Me has been selected as finalist of the ReelAbility Film festival: NewYork. Read more about the documentary here: https://thisisnotaboutme.film  #ThisIsNotAboutMe
This Is Not About Me is available on Apple TV and iTunes for rent or purchase. https://itunes.apple.com/movie/this-is-not-about-me/id1615786728 
#ThisIsNotAbout
Take the survey
Words matter.
What words do you prefer when talking about AAC and the people that use it?
Assistiveware has created a survey to better understand the disability and AAC terms you like and dislike. The results of the survey will be shared on the AssistiveWare blog (www.assistiveware.com/blog) in May 2022 and possibly in other venues in the future.
Fill in this survey with your preferences.
https://www.surveymonkey.com/r/T8KL9X8
You can also help by sharing the link to the survey. The more people participate the more comprehensive and valuable the results will be.
The survey closes April 28, 2022.
Death of Jimmy Hill, brother of Katya Hill
ISAAC International is deeply saddened to learn of the death of Jimmy Hill, brother of Katya Hill, killed in Ukraine last week. ISAAC International offers sincerest condolences to Katya and her entire family. To learn more about this tragedy, please read this news item from NPR.
Statement on Ukraine
ISAAC International is deeply concerned about the welfare of people who use AAC and their personal/professional networks, particularly during times of natural or man-made disasters. Our ISAAC-Poland chapter has, for the past five months and prior to the start of hostilities, been engaging with key people in Ukraine providing support, and they will continue to do so for as long as possible. They are also engaged with other Polish NGOs assisting refugees, and we are in communication to determine what support can be offered. 
In memoriam: David R. Beukelman 
January 13, 1943 – February 5, 2022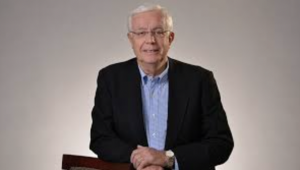 David "Dave" passed away on February 5, 2022. Dave was born to Cora and Verne Beukelman of Harrison, South Dakota on January 13, 1943. He attended a one-room country school, graduated from Corsica High School, attended Northwestern College in Orange City, IA before graduating from Western Michigan University with a degree in speech language pathology. In 1964, he married Helen DeWaard, and they had three children: Julie (Jim) Johnson of Pella, Iowa, Jeff (Cynthia) Beukelman of Lincoln, Nebraska, and Jonathan (Jami) Beukelman of Denver, Colorado. He had nine grandchildren (Brannon, Seth, Cecily Johnson, Sierra, Drew, McKinley Beukelman, Luke, Graham, Audrey Beukelman) and two great grandchildren (Merrick and Marlowe Johnson).
David received masters and doctorate degrees from the University of Wisconsin, Madison. He worked at Minnesota State University, Mankato, and then took a position as Director of Communication Disorders at the University of Washington Hospital. After 10 years, he took a job at the University of Nebraska, Lincoln and the University of Nebraska Medical Center, Omaha.  From 1985 to 2020 he was also a clinical researcher collaborator at Madonna Rehabilitation Hospital. Throughout his career, he specialized in providing services to people with neurological conditions that interfered with their ability to communicate effectively. He helped initiate the field of augmentative and alternative communication (AAC) and designed communication materials and devices for children and adults who couldn't speak the ability to communicate with others. He was an intellect with a humble heart bent toward serving others. Dave loved Lincoln, the Huskers, his church, volunteering at the Lied Center, and giving big hugs to his grandkids. 
He was preceded in death by his parents, Verne and Cora Beukelman, and his father and mother-in-law, Corstiaan and Kathryn DeWaard, and his brother Roy Beukelman.
Read the obituary: Roper & Sons Funeral Home.
Celebration of Life Gathering: February 11, 5-7pm, Roper & Sons Funeral Home.
Memorial Service: February 12, 1130am, Hope Community Church.
In lieu of flowers, donations can be made to the Madonna Rehabilitation Hospital Foundation, Assistive Technology Center, and Hope Community Church. Livestream and condolences online at Roperandsons.com
https://www.madonna.org/foundation/donate
"The passing of Dr. Beukelman marks another chapter of bereavement in the AAC community's farewell to a generation of outstanding scholars, researchers, clinicians and above all, people-people who have bequeathed us a rich and vibrant discipline. We will remember Dr. Beukelman for his sharp intellect, his integrity and his compassion that inspired a whole generation of students. Life does not always deliver the ending that we hoped for, but we know that Dr. Beukelman's story was a beautiful chapter in the book of AAC." – Dr. Juan Bornman, President, International Society for Augmentative and Alternative Communication (ISAAC) 2020-2022
We anticipate sharing much more about David's contribution and legacy in the coming days and weeks. 

From left to right: Chih-Kang Yang, ISAAC-Taiwan; Kristy Weissling, ISAAC-US (USSAAC); Miechelle McKelvey, ISAAC-US (USSAAC); Dr. David Beukelman; Kathryn Garrett, ISAAC-US (USSAAC); Wendy Quach, ISAAC-US (USSAAC)
Return to Ireland and Celebration of Barbara Collier's Contribution to the Field of AAC
Barbara Collier, Executive Director, Communication Disabilities Access Canada (CDAC), arrived in Canada in 1979. In February of 2022, she and Bill are leaving Canada and making a big move to Ireland, 43 years later! Though Barbara is not leaving the field of Augmentative and Alternative Communication (AAC) and the work of CDAC completely, she has decided to move 'home'.  
Barbara's family, friends, students, colleagues and project supporters came together to celebrate  Barbara's contributions to the field of AAC and the impact she had on their lives.
Enjoy!
Casting Call!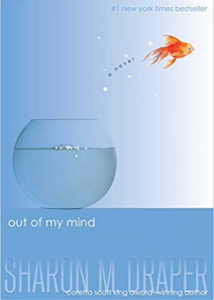 Here's an exciting opportunity to be part of a major movie adaptation of the best-selling young adult novel Out of My Mind by Sharon M. Draper. The movie's producers are casting for a young female, aged 11-14, with cerebral palsy, for the lead role of "Melody".
The movie is being produced by people who have made some wonderful movies and given them heart, elegance, and insight. You will certainly know some of them.
Read the release to learn more. 
And please share!
Call for Papers
The Joint International Conference on Digital Inclusion, Assistive Technology & Accessibility – ICCHP-AAATE 2022 is being held July 11-15 in Lecco, Italy. Organizers are seeking contributions from around the world for a special thematic session on "Augmentative and Alternative Communication (AAC) Emerging Trends, Opportunities and Innovations." Details about the STS can be found at https://www.icchp-aaate.org/session/21822
Contributions to a STS have to be submitted using the standard submission procedures  of ICCHP-AAATE. When submitting a contribution please make sure to select the right STS from the drop-down list "Special Thematic Session". Contributions to a STS are evaluated by the Programme Committee of ICCHP-AAATE and by the chair(s) of the STS. Please contact the STS chair(s) for discussing your contribution and potential involvement in the session. Submission Deadlines for Contributions to STSs: February, 6, 2022 for publishing in Springer Lecture Notes in Computer Science, March 3, 2022 for publishing in the Open Access Compendium."


Season's Greetings from the ISAAC International Executive Board 
The ISAAC International Executive Board has created this lovely end-of-year video. Here they are, from around the world, celebrating the ISAAC community's accomplishments in 2021 and sending all of you best wishes for a 2022 full of warmth, love and happiness.  


The ISAAC Story
ISAAC supports the use of AAC around the world through the sharing of ideas and information. Events such as International AAC Awareness Month, our biennial conference, The ISAAC Communicator (formerly ISAAC E-News) and regular email alerts, keep ISAAC international members well-informed about our organization and activities worldwide.
A blast from the past … ISAAC Story 2008 was created by the Friends of ISAAC in celebration of the 25th Anniversary of ISAAC:
Recent Posts
Other News

print