Publications

Augmentative and Alternative Communication publishes peer-reviewed papers focused on all aspects of augmentative and alternative communication (AAC). As the official journal of ISAAC since 1985, it has an international and multidisciplinary readership.
The journal is published quarterly by Taylor & Francis. ISAAC members are eligible for special subscriber rates (see link below).
Click AAC Ordering Information (PDF, 129 kB) for details about subscription rates and how to subscribe to AAC as an ISAAC member.
ISAAC also publishes material from the Biennial Conference and Research Symposium, as well as a variety of publications in print, CD-ROM, DVD and downloadable PDF formats.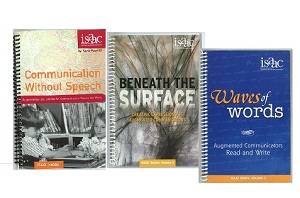 print