ISAAC 2008 Montreal
Canada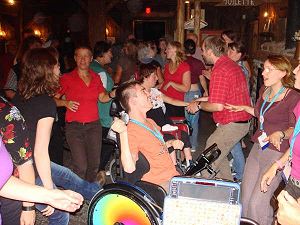 13th Biennial Conference of ISAAC, August 2-7, 2010. Co-chaired by Ann Sutton and Jeff Riley.
ISAAC 2008: Leading the Way attracted more than 1,200 people from 58 countries to the vibrant city of Montreal for a unique opportunity to meet, learn and network. ISAAC 2008 marked a significant milestone, as we celebrated the 25th anniversary of the organization.
2008 Conference Proceedings
ISAAC members can download the 2008 ISAAC Research Symposium Proceedings here.

print