ISAAC Connect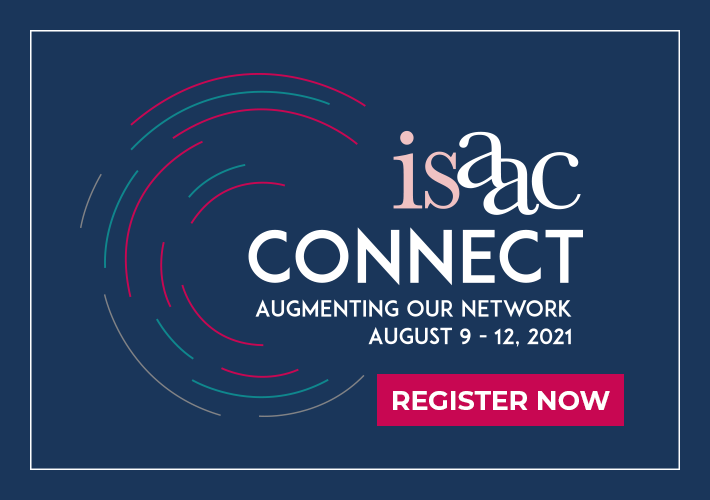 ISAAC is thrilled to announce that registration is NOW OPEN for our first-ever fully virtual global event, ISAAC Connect, taking place between August 9th and August 12th, 2021. To register, please click below:
nnnnnnnnnnnnnnnnnnnnnnnn

nnn
---
nnn
ISAAC will be providing opportunities for our valued sponsors and exhibitors to connect in real-time with event attendees. In addition, we plan on presenting engaging and exciting social opportunities for everyone, as ISAAC always does at its biennial conferences, but in new and innovative ways to suit our virtual venue.

print