Meet Me Where I Am
Ramps to Cognitive & Physical Access of High Tech AAC Following Acquired Brain Injury
Sponsored Webinar for International AAC Awareness Month
October 13, 2021
Presenter:  Jill Adlin, M.A., CCC-SLP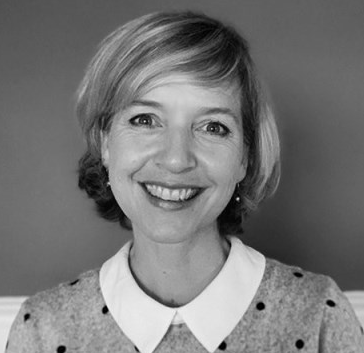 Jill Adlin is a licensed Speech Language Pathologist who has served in a variety of settings including home health, schools, nursing homes and private clinics. Her passion for AAC started 14 years ago when she served children with complex needs at the Ft. Sanders Education Development Center in Knoxville, TN. Jill served as SLP/MC specialist on AT teams in Tennessee and North Carolina before coming to Control Bionics. She has particular interest in the issue of AAC Abandonment. Jill is focused on working collaboratively with individuals who use AAC and their teams to ensure appropriate support of their communication device – so that no device is left sitting on a shelf.
If she is not with her clients, Jill is happiest when she is with her dog and family on an adventure that involves new places, food and music.
Webinar Description:  In this webinar, current advancements and best practices for the provision of AAC services to adolescents and adults with acquired brain injury are discussed. Common cognitive and physical access limitations in acquired brain injury populations and options for overcoming these challenges to promote effective high-tech AAC use are addressed Information and strategies may also apply to individuals with developmental causes of brain injury as well.
Webinar Objectives:
1.  3 innovative strategies for improving motivation for social AAC use in acquired brain injury.
2.  3 innovative physical access options for individuals with acquired brain injury.
3. Considerations for AAC language display design specific to the acquired brain injury population.
Resources:
n

print