Explore Irisbond Eye Tracking at ISAAC 2016
29-Jul-2016
Irisbond's mission is "to socialize technology and open up new ways to interact with our devices by using our eyes," according Eduardo Jauregui, the company's co-founder and CEO, as quoted in the February 2016 issue of Forbes magazine. Irisbond's eye-tracking application is combined with software that makes computer surfing easier. This enables people who have little or no speech or movement to interact intuitively with technology. The ability to control a range of computer programs using eye movements opens up new potential for social interaction and employment, as well as self-expression through creative writing, art and music.
Hernan Castro, an Argentinian attorney who was diagnosed a decade ago with ALS, is now an author who types with his eyes using Irisbond's eye-tracking solution.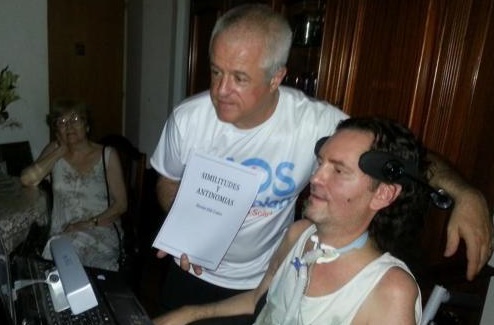 Hernan wrote his first book in 2013 after an exhausting eight months using an alphabet board and his father's help with transcription. He wrote his second book, published in 2015, using Irisbond technology – a faster, easier and more independent process. Hernan uses the eye tracker to write his blog as well and to stay in touch on Facebook. His remarkable story is featured on Irisbond's website.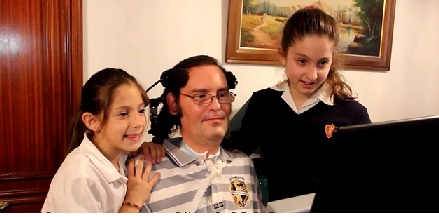 To find out more, visit Irisbond on the web, on Facebook, and on Twitter. Even better, visit the Irisbond booth at the ISAAC Conference 2016 Exhibit Hall, August 8th–11th at The Westin Harbour Castle, Toronto, Canada. Be sure to check out the new version of Irisbond's eye tracker and AAC software at the conference.

Irisbond is a Corporate Member of ISAAC
Photos courtesy of the ALS Association of Argentina