Call for Volunteers
Volunteer at Conference Cancún!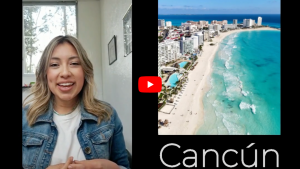 Watch our invitation to volunteer at ISAAC Cancún.
Want to know more about volunteering at ISAAC Cancún? Watch this video.
Why volunteer?
Volunteers gain valuable knowledge and experience. You will:
learn more about the field of Augmentative and Alternative Communication
gain experience attending an international conference
gain an understanding of the impact AAC has on clients, families and the international community.
You will also:
be provided a t-shirt and a certificate of recognition for your resume
receive meals/snacks while volunteering
receive free registration for one day if you volunteer for a minimum of three days
What is expected of a volunteer?
As a volunteer, you will receive training and must commit to shifts that last 4.5 hours
You may be asked to assist with the following areas:
Registration desk (assisting with conference attendee registrations/program questions)
Conference room facilitators (assisting with room counts, facilitating entering/exiting conference rooms)
Information support (directions between conference locations, runners, greeters, and 'go-to' for questions)
Town Hall meeting (communication assistants, microphone holders, dicta-typing)
Language assistance (assisting with sharing of information/answering questions in non-English delegate languages)
How to volunteer
Please submit your online Volunteer Registration Form

print